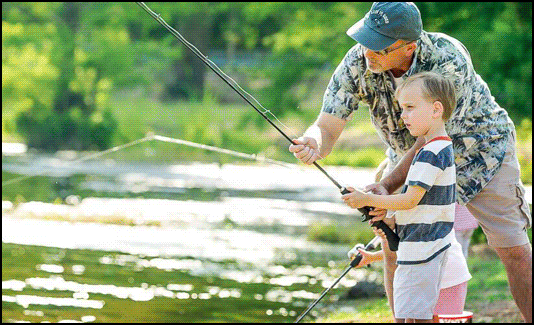 Locating Land & Homes for Sale in Cordele, GA
Driving around Crisp County is sure to please any newcomer looking for homes for sale in Cordele, GA. Come and see all that Cordele has to offer from lakes, monuments, industrial and historical sites. Learn more abut local information that may be of importance to you. Feel free to contact us with any questions.
As well as homes for sale, our agency offers land for sale in Cordele, GA. Perhaps, you would like to build your dream home in this area or maybe a vacation cottage. Either way, the capable real estate agents at National Realty Company are ready to welcome you to the area and show you around. Our agents are confident you'll fall in love with the area, just like we have.
We have an extensive listing of possibilities just waiting for your approval. How about waterfront homes on Lake Blackshear? Or maybe you're interested in residential real estate in a forested area? Call to talk to us about what you're looking for, as well as a timeline. Our agents are willing to work with you to find the house you've always wanted.
Living and working here, we enjoy the graciousness of a small Southern town where folks are hospitable and friendly. We're proud to be known as the "Gateway to South Georgia." This is a beautiful area with Victorian homes and a vibrant downtown. You'll find this is a community where people gather to celebrate, most especially in June when Cordele hosts the annual Watermelon Days Festival. Yes, as the world's Watermelon Capital, we are proud of our rich agricultural land that yields a bountiful harvest of this thirst-quenching summer fruit.
In addition to being a welcoming place, Cordele offers amenities that you as a homeowner are interested in. We have good K-12 schools, as well as two institutions of higher education in our area, plus, a hospital and clinic. We also boast about our landmark Titan Missile.
Rest assured this is a wonderful place to live, whether you're raising a family or looking for a nice place to retire. Life doesn't move too fast here, so it's easy to live a relaxed life, where you can focus on the important things, such as family and friends.
Business and Government Resources
---
Schools - Crisp County
---
Schools - Private
---
Schools - Colleges
---
Recreation
---
Contact us today to find a beautiful waterfront home on Lake Blackshear. We proudly serve customers in Cordele, Georgia, and the surrounding areas.